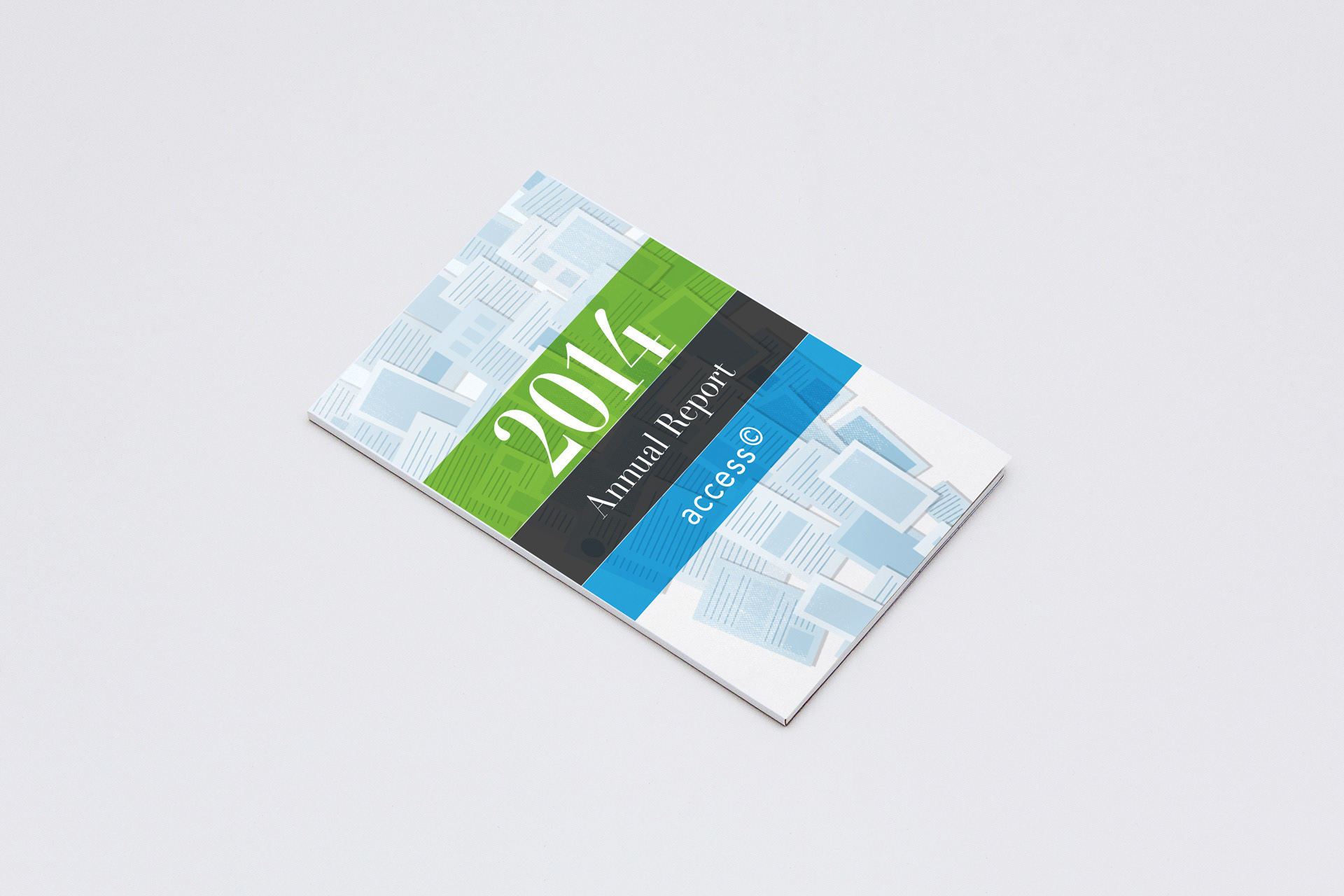 The annual report project was a collaborative effort between a handful of design experts.
The paper illustration on the cover of the document was created by another designer and I cannot take credit for it.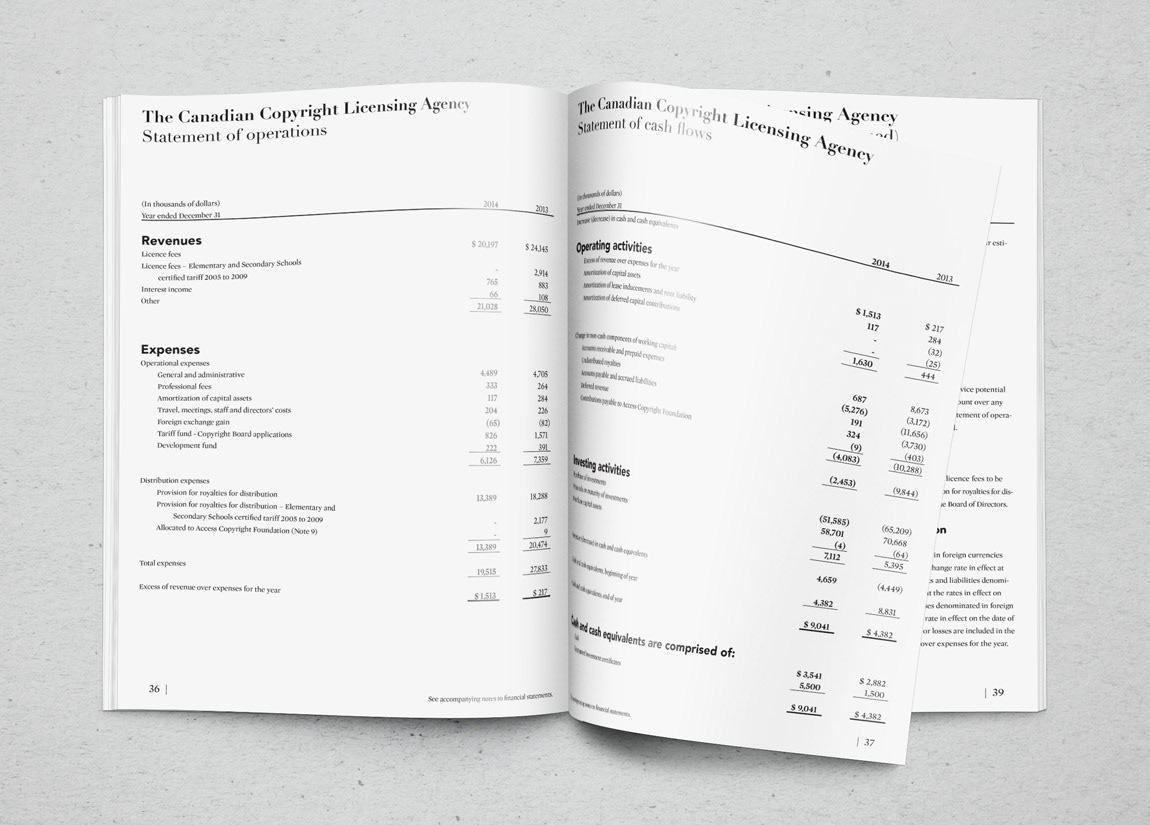 My main focus on this project was in organizing the financials section of the report. My ideal solution was to create an intuitive, easy to read format all the while maintaining a professional look. Through proper font choices, typographic hierarchy, and communication with the client, I was able to design a layout that suited it's needs effectively.
This infographic displays a breakdown of distributions from Access Copyright. My goal here was to visually display all of the information in a readable format. I created each visual piece to accurately represent itself in relation to the other objects so that the reader could understand it's financial significance at a glance. A newer version of this infographic was used in the final copy of the document.