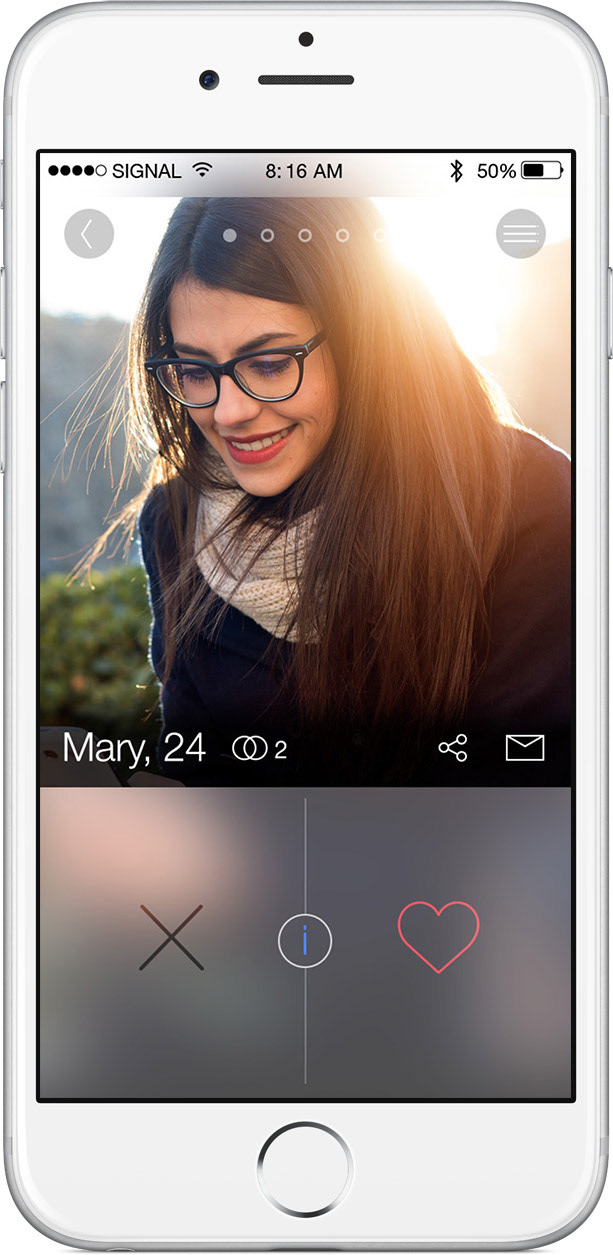 The initial matchmaking screen. This design uses the user's profile picture as the background with the UI laid out overtop. I designed it this way to create an immersive user experience.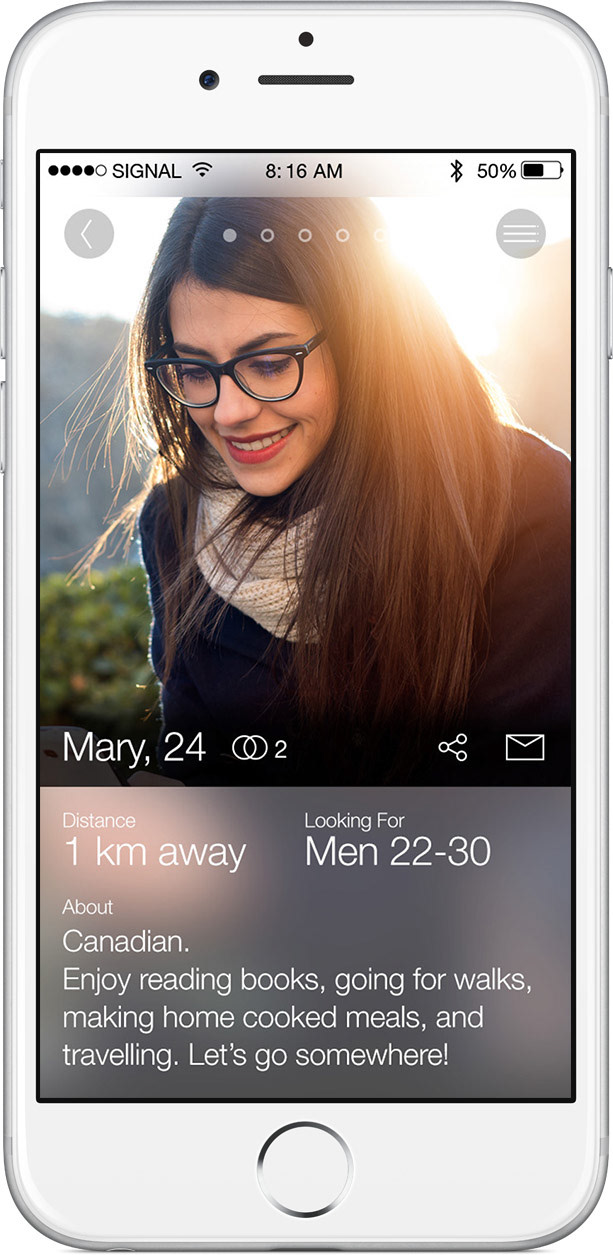 This screen shows more information about the user, such as their distance away from their match as well as a bit about them and their interests.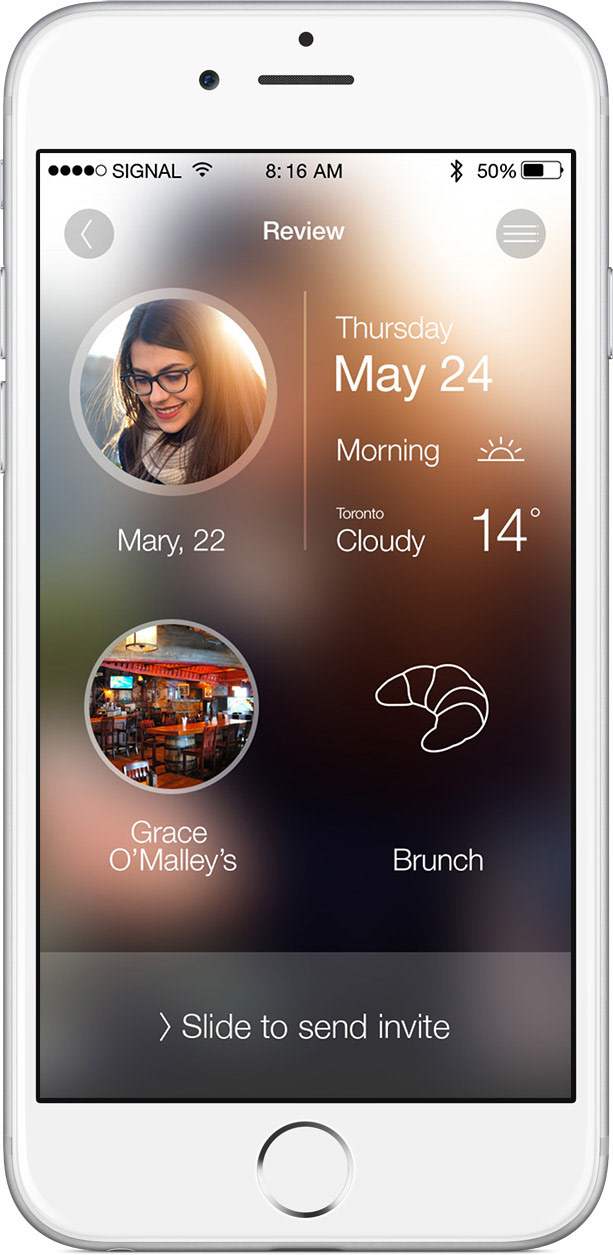 The review screen. Once the user has gone through their date invitation and are ready to send, the app brings them to a review page. I made a couple unconventional UX decisions for this screen. Since the user is planning a date, they should plan on what to wear as well. That is why I included the forecast. The slide-to-send function is designed as a layer of security for the user. Had the user used a standard tap-to-complete-action, they might notice a mistake after that split second that they hit send. The slide function subconsciously allows the user more time to review before they send.